We Create, Because We Care
Our focus is creating beautiful candle options that are made with high-quality and sustainable materials — and that add a modern touch to your home.
Whether you're looking for a signature scent or a unique gift, we've got what you need. Our 100% soy wax is free of harmful toxins, sensitive to allergies and we use only premium ingredients in our candles. We also prioritize quality over profits: if it doesn't work well or smell great, it doesn't go on the shelf.
We're committed to creating a local, homemade alternative to mass-produced. When you shop with us, you're supporting a local, small business, keeping our community strong and your home safe.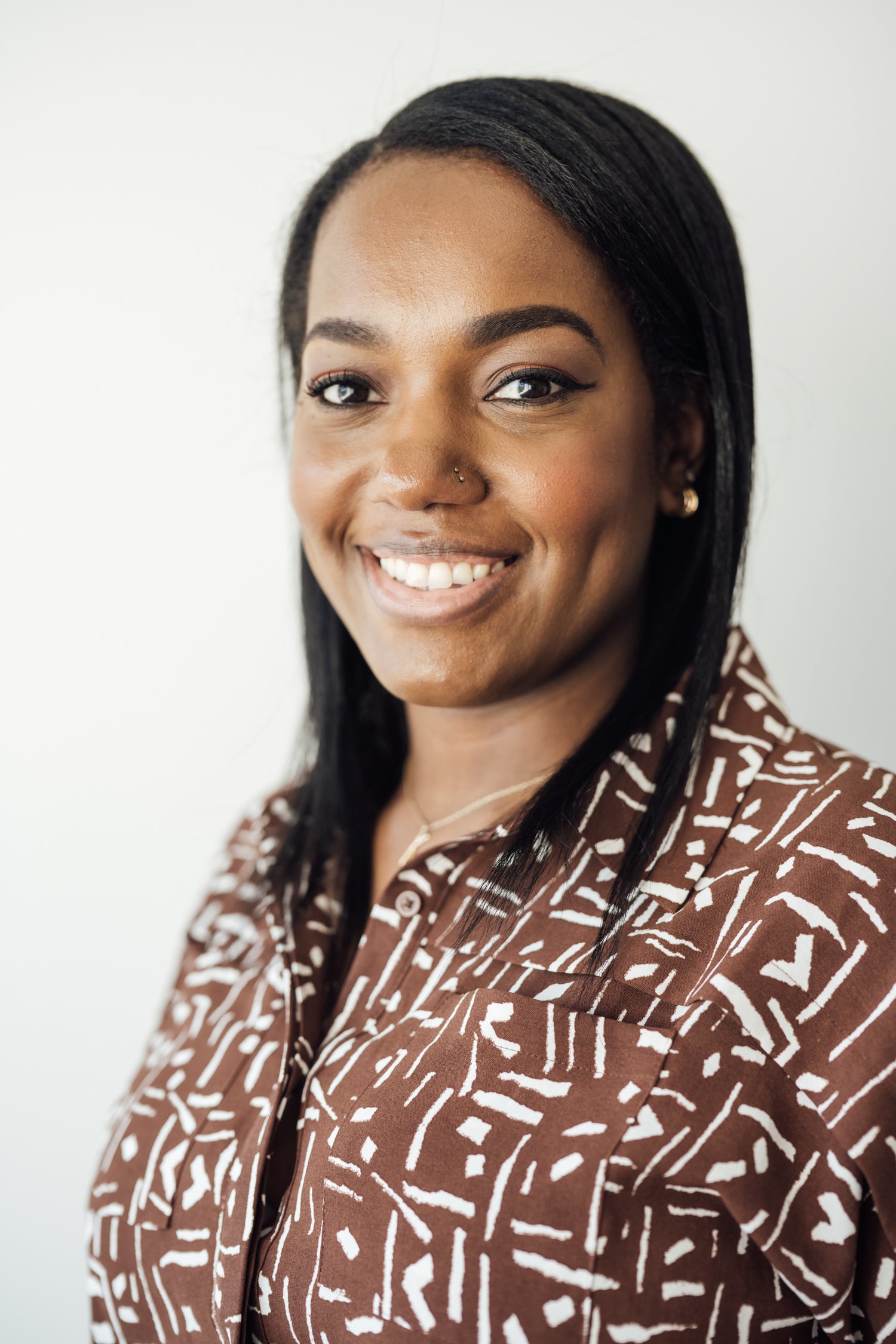 Karis Montanez Founder and Owner
Born from the land of 10,000 lakes and a long line of artists, founder and owner of Pryor Lake finds herself equal parts destined and blessed to be here. For Karis, hand-creating goods of excellence that bring long-lasting joy and aesthetic to your home and beyond is the goal. Let's have some fun growing and learning in the meantime.
Breaking Down the Candle
Our vessel

We like to think our vessels are a lot like us – uniquely created, beautifully flawed and no two are the same. When you purchase one of our cement products you can rest assured that you're getting a 1 of 1 piece. Kind of dope, right?

We achieve a reduced carbon footprint by using low-carbon cement to create our vessels. Emitting 33% less CO2 per ton of cement produced than normal portland cement, we are proud to buy from a brand awarded an ECO Options Seal of Approval and that contributes points to LEED.

For as long as we are able, we will commit to using a brand that produces less limestone (key ingredient in cement), has a lower processing temperature, is durable and much easier to grind.
Our sealant

We buy our non-toxic, water-based sealer from an eco-friendly, USA-based brand. This product helps us seal our cement vessels prior to filling them with wax.

This step is crucial for keeping the wax from seeping out and a key part of maintaining the integrity of your jar over time.
Our wick

Our wicks are 100% manufactured from US native sappy fruit trees. You can enjoy a better flame, longer lasting burn and a crisp crackling sound without worrying about the smoke.
Our wax

Our candles are made with 100% premium soy wax, which is created from soy beans that are grown naturally and sustainably in the United States. This is a renewable resource that is more sustainable and cleaner to burn than paraffin wax.
Our Oils

We tapped a small business located in our sister state - Wisconsin - for their expertise and high quality, luxurious scents.
Our time

We hope you love handmade as much as we do. Not only does it have a ring to it, this means that you truly are getting something special made with love and steady hands. To maintain a high-quality, careful production process, we ask that you be patient with us.

To ensure our vessels and scents are at their strongest, our creation process typically takes 2-3 weeks, so there will be some delays in restocks on our website from time to time.

Rest assured - once in hand, your piece will be worth the wait.